Zanzibar Beach Holidays
The Zanzibar archipelago consists of more than 50 islands, ranging from tiny outcrops to the larger, more populated islands of Zanzibar more properly called Unguja and Pemba. The beaches are often stunning, with powdery white sand, shaded by palm trees. The sea is shallow, but venture further out into the sparkling, turquoise water, and you'll find coral reefs for great snorkeling and diving. The larger islands are lush and highly fertile and everywhere the air is suffused with the aroma of fruit and spices: it's an intoxicating, exotic atmosphere.
Zanzibar Island is known as Africa's tropical paradise, offering the world's most beautiful beaches. Miles and miles of white sandy beaches dotted with palm trees, surrounded by the clear azure water of the Indian Ocean. Zanzibar Island is part of the Zanzibar archipelago together with Pemba Island and many smaller islands. These islands are also called the Spice Islands because of their rich history in the spice trade and many spice plantations.
Popular as a post-safari choice, a Zanzibar holiday can also be a great stand-alone escape. The main island offers an exceptional diversity of accommodations, from simple beach lodges and small boutique hotels to all-inclusive beach resorts and luxury hotels.
If you're in search of a remote island getaway, Tanzania's Indian Ocean coast has two other gems: Mafia Island, a long-time favorite of diving aficionados, and the newly accessible hideaway of Fanjove.
Although Zanzibar receives holiday visitors all year round, most people come outside of the main rainy season, when Zanzibar's weather is at its best, between June and February. This can link in perfectly with a safari in Tanzania, which very broadly shares the same weather pattern.
Beach holidays
Options for a Zanzibar beach holiday are many, but broadly, the island can be divided into five areas: Nungwi in the north, the east coast, the southeast, the west coast, and a few offshore islands.
Two or three hours' drive from Stone Town, the village of Nungwi marks the northernmost tip of Zanzibar. Surrounded on three sides by a turquoise-blue ocean, Nungwi has long been a magnet for visitors seeking paradise. Come for some good diving and beaches, and proximity to a lively village where there's always a lot going on.
Zanzibar's east coast is lined with long, powder-white beaches. To the north, numerous small resorts boast similar beaches, yet all are quite different. Offshore you find the magical Mnemba Island – the ultimate island lodge for those who can afford it.
Continuing along Zanzibar's southeast coast, the beaches remain stunning: powder-white sand with a barrier reef, lots of palm trees, and a wide lagoon between the beach and the reef. The villages become a little sleepier and more relaxed as you head south, and Jambiani, in particular, is very relaxed indeed: for an authentic visit to a friendly village, you can't beat it.
In south-west Zanzibar, the Fumba Peninsula is a very laid-back and friendly corner of the island, with two good lodges, while offshore is the award-winning eco-resort on Chumbe Island.
A 30-minute flight north-east of Zanzibar Island, Pemba Island is comparable in size, but far more traditional in outlook, and visitor numbers here are tiny. Apart from a handful of honeymooners, most come for the diving, which can be excellent – although it's really best suited to advanced divers.
Equally magical, although not part of the Zanzibar Archipelago, is the Mafia Archipelago. More remote, and quieter, than many places on Zanzibar, Mafia Island offers some superb diving and snorkeling in its own marine park, served by just a few small lodges. And new on the Tanzania beach holiday scene is Fanjove Island, an ideal spot to wind down after a safari in southern Tanzania.
Activities on a Zanzibar beach holiday
Sun, sea, and sand: a Zanzibar beach holiday offers these in abundance. Zanzibar's beaches differ, but almost all feature crystal-clear waters lapping at the edge of powdery-white sand that trickles through the toes. Be aware, though, that off many beaches, especially on the east coast, low tide can reduce the broad, shallow lagoon to a virtually empty puddle, and swimming is often only possible when the tide is in. It is always worth consulting online tide tables, as the daily range along the East African coast varies through each month and typically ranges from around 1 meter to more than 3 meters.
Zanzibar offers some excellent snorkeling, and world-class diving – which is centered around Mnemba Atoll to the north-west, and the Menai Bay Conservation Area, to the island's south-west. But even if you're not a water enthusiast, the chance to view the coastline from a traditional wooden dhow is not to be missed.
The team at Kiwoito Africa has visited almost every one of the 250 or so places to stay in Zanzibar to bring you a selection of the best. Some offer exclusivity, at a price; others are all-inclusive beach resorts; still, others are big international beach hotels. Most of Zanzibar's best places to stay, however, are relatively low-key beach lodges.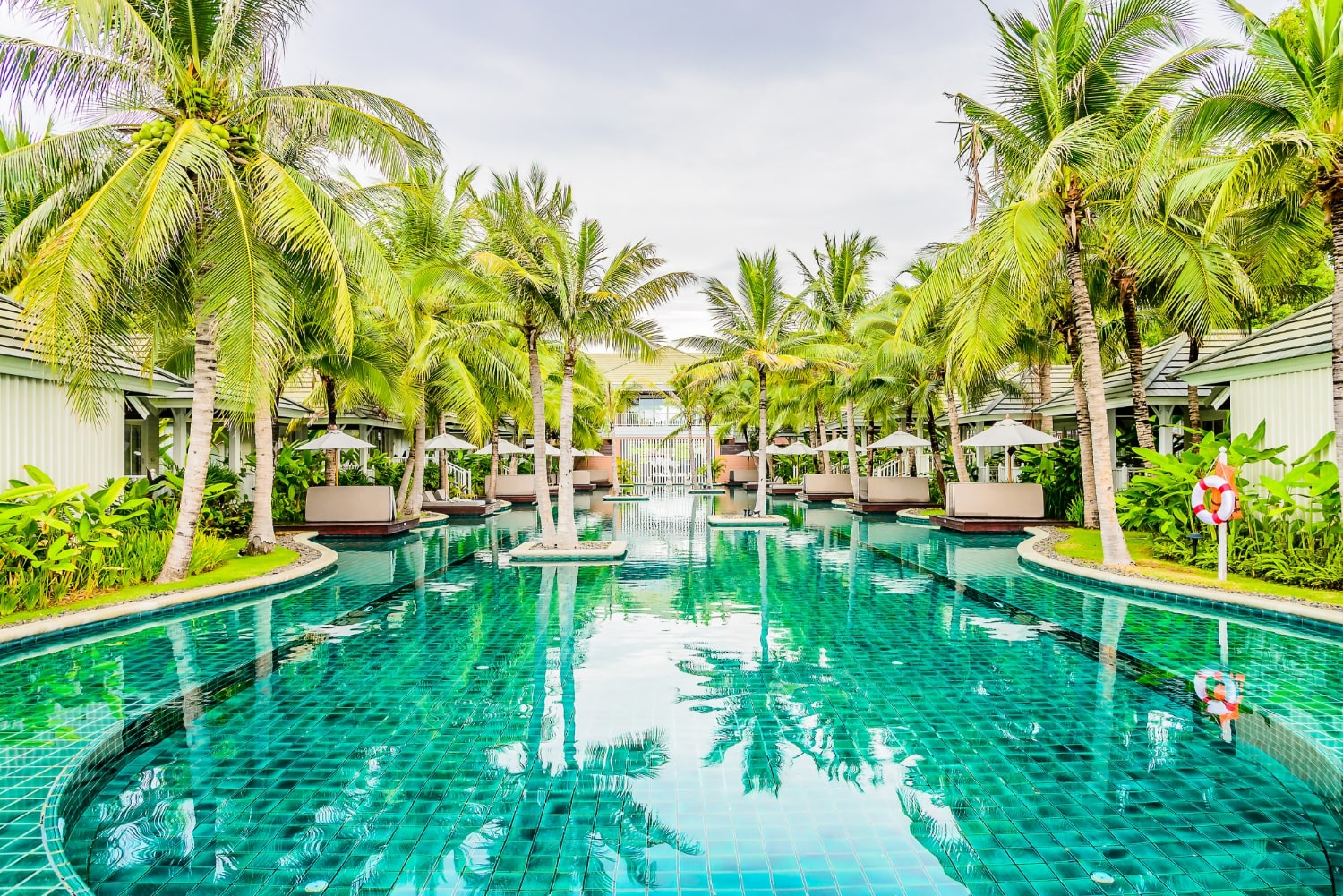 ZANZIBAR PRISON ISLAND
The island is situated 5.6km northwest of Stone Town,Unguja it is also known as Changuu island which is a Swahili name for a fish or Quarantine island, located in the Zanzibar Archipelago.
The island has abundant history in its back, No one stayed at the island until the early 1960's when the first Sultan of Zanzibar, Majid bin Said, gifted it to 2 Arab slave owners who used the island as a prison for rebellious slaves
In 1893, British First Minister, Lloyd Matthews, took the island and planned to build a prison on this island. Although the building work was completed in 1894, the prison never housed any prisoners.
In the early 1920s, Prison Island was transformed into a quarantine serving British territories in East Africa for patients which showed yellow fever symptoms . The prison buildings were converted into a hospital, and yellow fever patients were monitored for some time before they were permitted to leave.
prison island is highly famous for its population of giant Aldabra tortoises, The tortoises species are not local as in the 1919, the British governor of Seychelles gifted 4 tortoises to Prison Island from there the number of the tortoise began to increase rapidly and by 1955 prison island had an estimated tortoise population of 155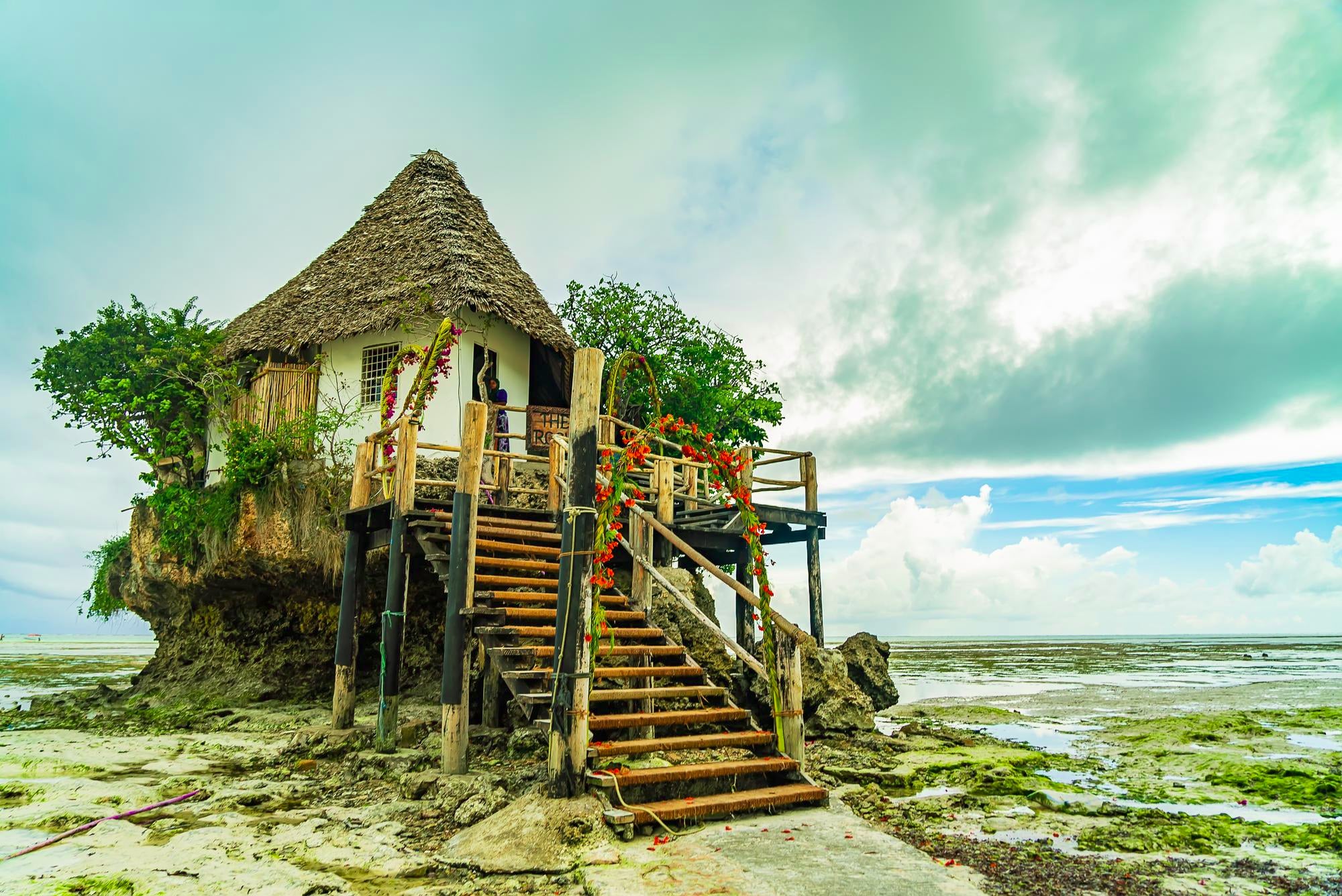 The prison island tends to be one of the best places to visit a typical tropical paradise which contains greatness of wildlife and great scenery
Prison Island is a great day trip for travelers who want to immerse themselves in Zanzibar's history while witnessing the socialization capacity of the tortoise with an experienced team Kiwoito Africa is ready to give a pure taste of Zanzibar prison island
Are you ready for this great day with some snorkeling around the coral reefs, site of colorful fish,beautiful starfish, and seashells., or simply relax on the white sandy beach. Upon your return admire the breathtaking view of Stone Town, the bay, and the archipelago.
This tour includes
Guided half-day trip about 3-4 hours
experienced guide as per your language request.
Transportation: from any hotel in Zanzibar
Admission to the Prison island
what to pack

Our comments
Suitable for all ages and fitness levels
It is suitable to combine with other activities
Don't forget to carry a small tip for the tortoises' reserve
NUNGWI VILLAGE.
It is also known as Ras Nungwi is a large village located in the far northern end of the island of Zanzibar. With a population of 30,762, Nungwi is the second largest settlement on the island It is situated in the Nungwi Ward in the Kaskazini A District of the Unguja North Region. It is about 35 miles (56 km) north of Zanzibar Town on the Nungwi Peninsula, about an hour drive from Stone Town. To the south Nungwi shares a border with the neighboring Matemwe- and Tazari villages.
Nungwi village is the liveliest beach spot in Zanzibar Nungwi was traditionally a fishing village and dhow-building center, but is now a popular tourist destination
Activities that can be done at Nungwi
Discover how locals live their everyday lives and how they make their livelihoods. Then visit Mnarani Aquarium, home to several endangered species.
A Zanzibar classic! Get familiar with spices, herbs, and exotic fruits. The Spice Tour is one of our most popular excursions in Zanzibar, the Spice Island.
This favorite tour includes a visit to a local organic spice farm and a walk through a nearby village. Learn about local life and try your hand at traditional cooking.
This tour includes
Transfer from Hotel and back
Professional local guide
Lunch
Exotic fruit tasting
Drinking water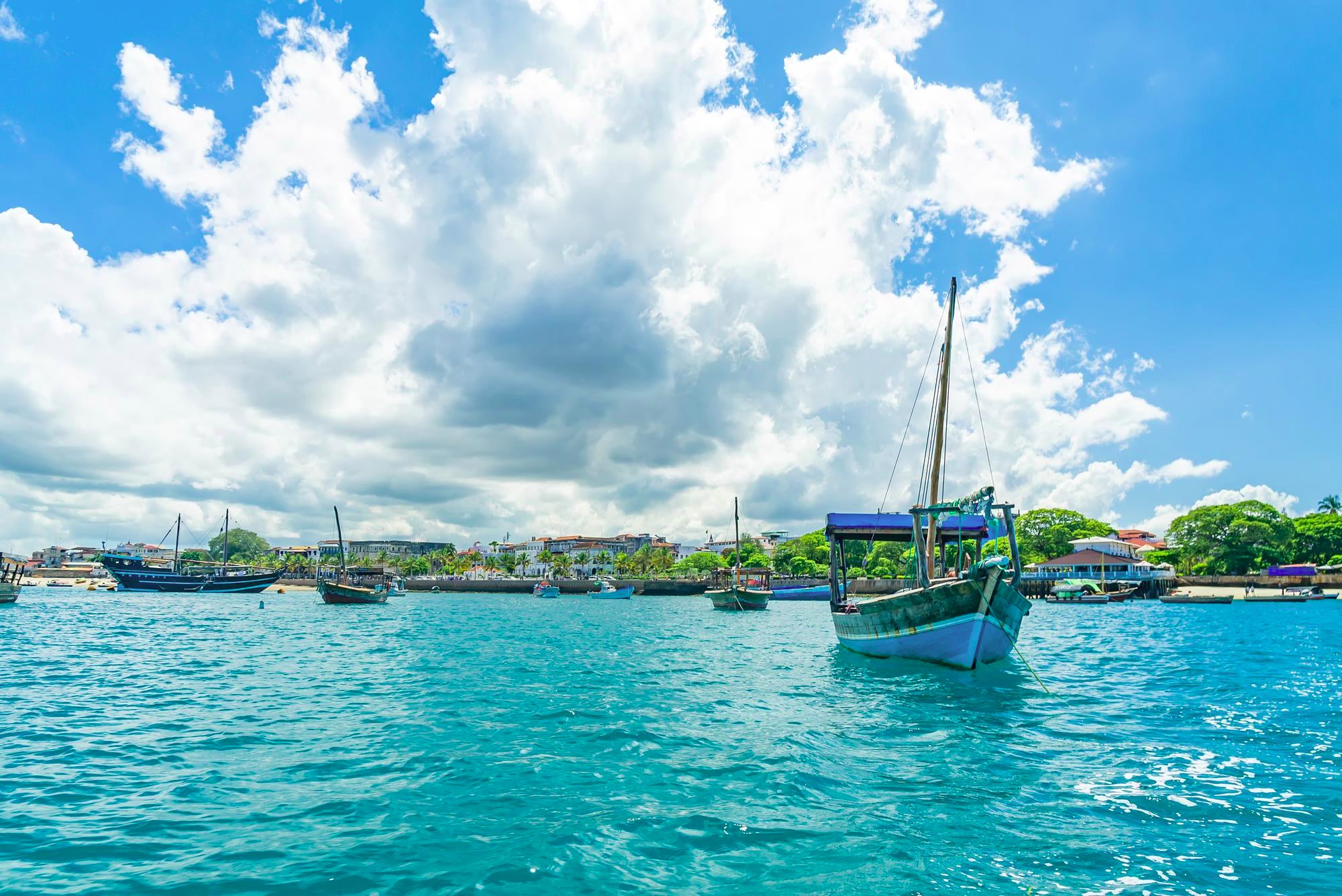 STONE CITY
Zanzibar stone city is renowned by it's beauty and the well arrangement of it's buildings, Stone city is the main city on Zanzibar. It is a city of prominent historical and artistic importance in East Africa. Its architecture, mostly dating back to the 19th century, reflects the diverse influences underlying the Swahili culture, with a unique mixture of Moorish, Arab, Persian, Indian and European elements

Activities that can be done at stone city
Starting from the House of Wonders (Beit-el-Ajaib), Mizingani Rd, Stone Town, Zanzibar City Tanzania, the travelers will get to know the story behind the name of the house of wonder
Then head towards the old Fort (Ngome Kongwe), Mizingani Rd, Stone Town, Zanzibar City Tanzania the traveler will see the original wall from the chapel and the theater
Finally we will be stopping at Freddie Mercury Museum, Kenyatta Road, Stone Town, Zanzibar City Tanzania where the traveler will acquire the history of a famous singer.
CHUMBE ISLAND
This is a private island found at Zanzibar developed on 1991 with an aim non profit rather than coral reefs conservation
activities that can be done at chumbe
Our well organize snorkeling tour takes you by boat to the edge of our Coral Reef Sanctuary where the view opens up a world of breath taking sights.
Each snorkeling tour lasts for about one hour and provides new discoveries for our guests. With each visit you are unlikely to be disappointed! No matter if you are a snorkeling newcomer or professional, our competent guides will make you sure you get the most out of it in a safe and responsible way. If you decide to explore the reef on your own, please make sure to inform our guides for your own safety.
our guests have the chance to encounter giant Coconut crabs in the coral rag forest. Coconut crabs can reach up to 45 cm in diameter and are the largest living land crabs in the world! During daytime they hide in caves and crevices but after sunset they roam around to look out for food. Although coconuts are their preferred diet, they are scavengers and eat almost everything they can find.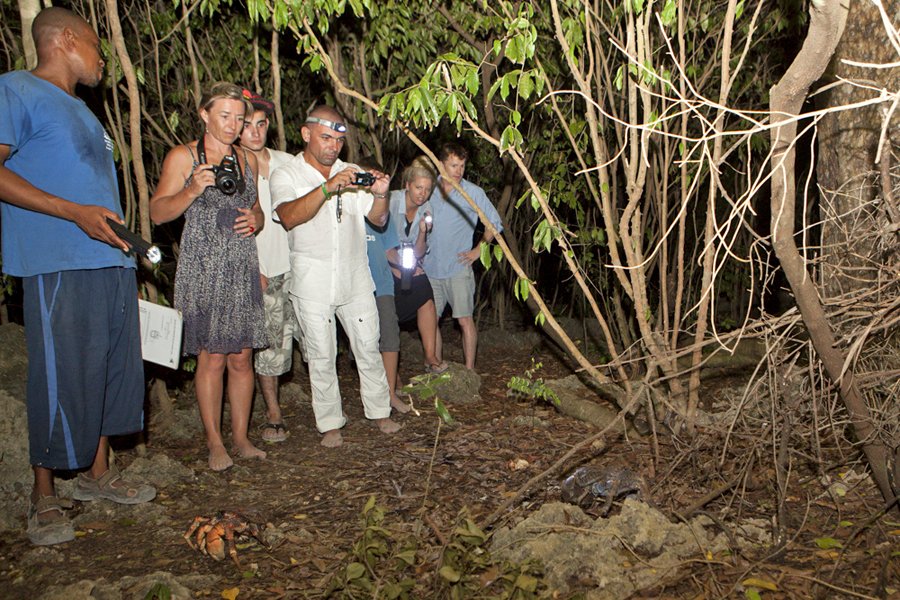 This involves shore walking areas that are covered by seawater at high tide and exposed during low tide.Guided shore walks which are led by our experienced kiwoito Africa guiders who are familiar with the shore, ensures your safety and will show you fascinating marine organisms which are usually well camouflaged or sometimes hidden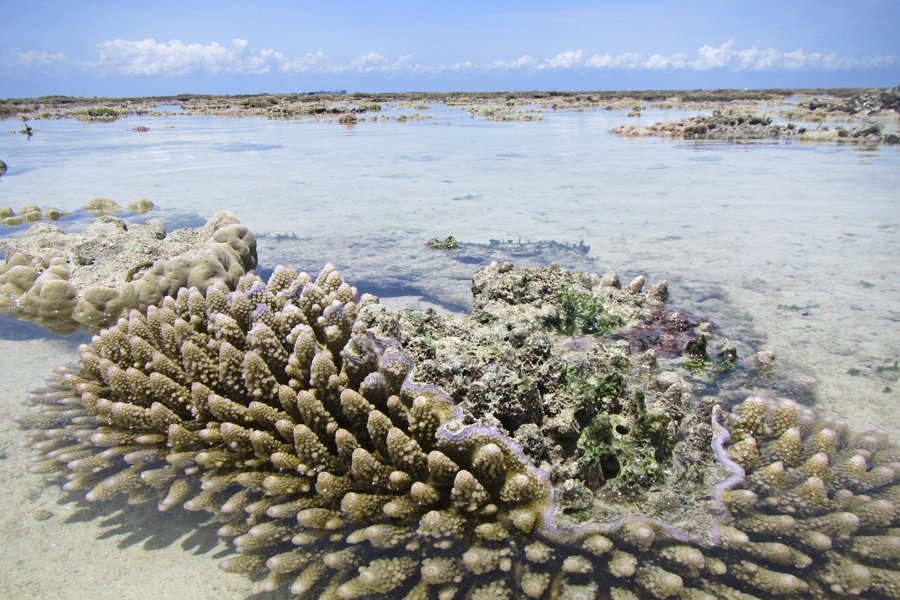 Join our one and half hour forest journey on the forest here you learn more about the geology of the island, medicinal uses of local trees and shrubs and hidden fauna that is difficult to spot.
the footpath leading down into a large inter tidal pool overgrown with mangroves and shaded by huge
baobab trees, where the seawater rises and falls with the tides and where you may observe many creatures adapted to these conditions
birds hiding in the thicket, hermit crabs crawling over leaves and lizards resting on the ground
MNEMBA ISLAND
Let us color your safari with Mnemba Island an exclusive paradise featuring twelve rustically chic beachside bandas, for just 24 guests, connected to the breathtaking Mnemba atoll.

ZANZIBAR CULTURE
Zanzibar posses a different culture compared to the mainland culture,being once ruled by a sultan makes Zanzibar one of the most Islamic islands across the coast, the language they use is Swahili but it is quite different compaired to that on being spoke at the main land since their language is co-mixed with Arabic making it sound so well
BOOK WITH US!